DECORATE YOUR HOME WITH A
BEAUTIFUL TREE

THAT WILL RETURN TO NATURE.
Enjoy a top-quality, forest-scented living Christmas tree, delivered and picked up at your home, on the dates of your choice. After the holidays, your tree will return to the earth where it belongs.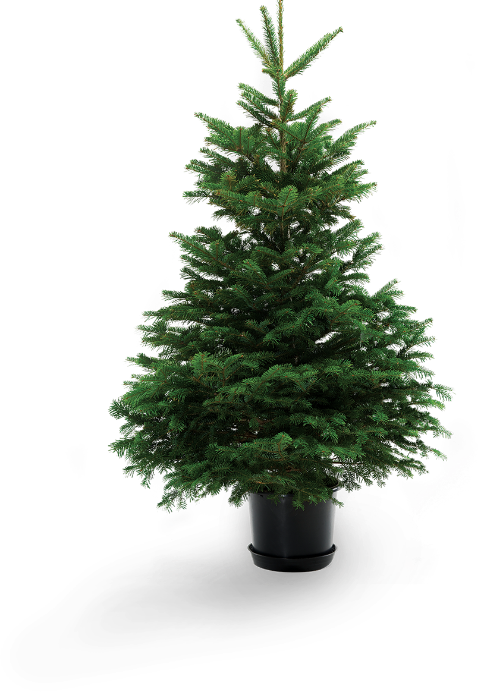 Get ready for a magical Christmas with Ecosapin, the company that makes trees move! Grab your magic tree, decorate it with intergalactic glitter, then send it back to Ecosapin for a festive reincarnation. These trees are real Christmas rockstars, and they're green to the core! So put on your funky Christmas hat and join the Ecosapin movement. We're turning the festive season into a green explosion of joy!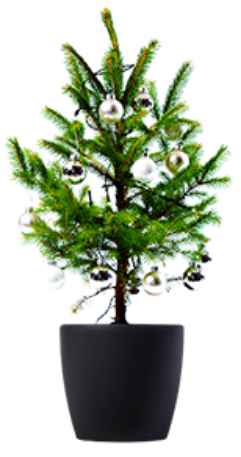 A lively, decorative 50 cm tree for your apartment, office or shop window.
My Little Ecosapin will be delivered on the date of your choice, complete with decorations and a pretty pot in the color of your choice.
After the holidays, you can keep your tree or send it back to us by dropping it off at any post office in Switzerland with its return label.
Discover ecosapin on video
Offer tailored to companies
Ecosapin offers for any company an all inclusive and personnalized Christmas decoration service.
Choose your Christmas tree and we will deliver it and pick it up when ever you want. 
Do you have any questions?